Growing2gether Lead Facilitator Marit Beije (right) and trainee facilitator and youth worker at Elgin Academy, Derri Chamberlin (left).
Our Moray based charity starts partnerships with Elgin and Forres Academies.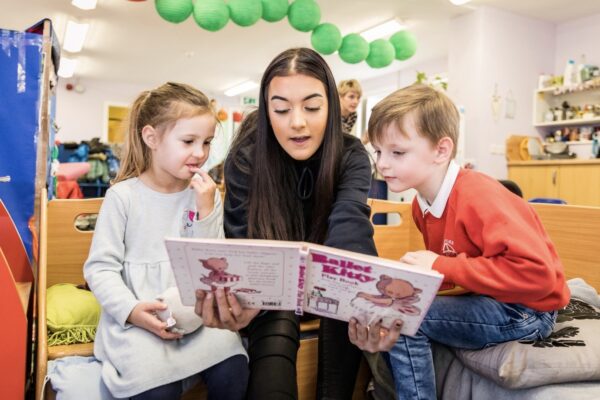 Since 2017, the Growing2gether Nursery Mentoring  Programme has reached over 1,700 children and young people in 13 Highland schools. This year, for the first time, we started delivering our innovative Growing2gether Nursery programme in Moray. Our charity is based at  the world-renowned Findhorn eco-village and we are delighted to be working in our local community.  
Growing2gether is the only programme in Scotland to connect young people facing disadvantage to their community by pairing them as a mentor to a child needing additional support in a nursery. Whilst on the programme, the young people have the opportunity to earn a Level 4 SCVQ in Personal Development (2 Units – self in community and self-awareness).
In September, Growing2gether began delivering a pilot in partnership with Elgin Academy. We hope to use this as a springboard to develop a sustainable Moray offering for years to come. This will build young people's mental health, enhancing their ability to achieve their unique potential.
Kyle Scott, Head teacher, Elgin Academy, says: "Growing2gether is hugely appealing to our school as it meets the needs of a targeted group of pupils. It will provide them with an opportunity to achieve but, more importantly, to develop skills that will help them in future."

In 2024, Growing2gether will deliver two Nursery Mentoring Programmes at Forres Academy. Heather Murray, Head Teacher from Applegrove Primary School is looking forward to the mentoring programme commencing in their school. Growing2gethers' second programme, a Youth Social Action project will follow, where alumni from the Nursery Mentoring programme will create and deliver a youth-led project to benefit their community.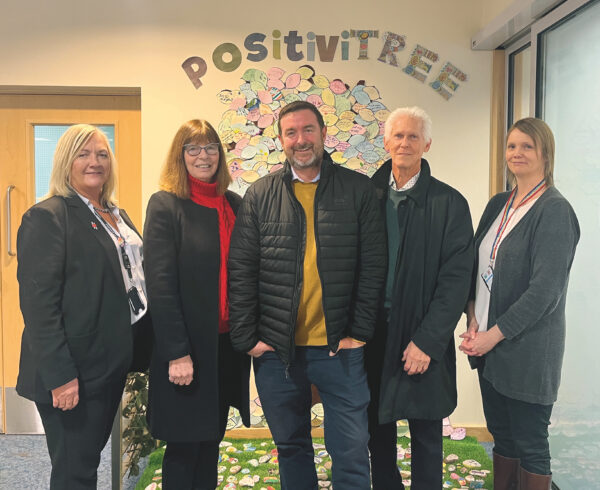 As part of the Growing2gether sustainability model, we aim to train teachers and youth development workers in the schools to facilitate future programmes. This enables schools to become self-sufficient by running the programmes themselves, with Quality assurance and outcome evaluation provided by the charity.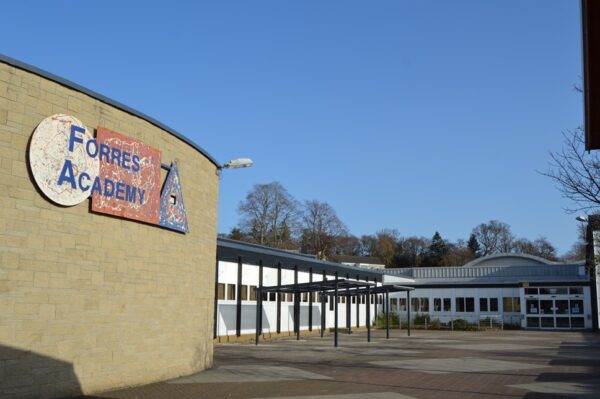 David Mead from the Newbold Legacy Trust says, "The Newbold Legacy Trust are proud and confident to fund the programmes of Growing2gether here at home in the Forres area, following the powerful positive impacts their programmes have had in the Highlands and more recently in Elgin. We believe that our support can enable a major impact on the young people of the Forres area."
We are deeply grateful for the funding support of the Newbold Legacy Trust. Their mission is to enrich and improve the quality of life of people in the wider Forres area. 
Growing2gether also branched out with new Growing2gether programmes in Turiff, Aberdeenshire, and Dundee City this last quarter which is making a positive impact in young people's lives in North Eastern Scotland.