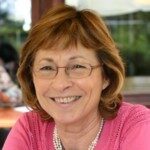 Diana Whitmore, Chief Executive 
Diana, M.A. Education, is a psychosynthesis (positive and transpersonal psychology) practitioner, who designs and delivers professional training in the fields of youth work, business coaching, psychotherapy and counselling. She is accredited by the United Kingdom Council for Psychotherapy and as a senior supervisor by the British Association for Counselling and Therapy. She has worked with young people for over 20 years and has founded three charities over a 35-year period. Diana was Director, Scotland for Ecologia Youth Trust and set up the Growing2gether programme in Scotland in 2016. She is the author of two books, Psychosynthesis in Education: A Guide to the Joy of Learning and Psychosynthesis Counselling in Action.
diana.whitmore@growing2gether.org.uk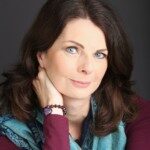 Elaine Bennett, Director of Fundraising
Elaine, B.A. (Hons), has over 30 years' charity and commercial experience, including fundraising, PR and communications. Key roles include Director of Fundraising at the Prostate Cancer Charity and Muscular Dystrophy Campaign, Head of Corporate and Trusts at the British Red Cross, and Director of Fundraising at Teens and Toddlers.
Elaine is passionate about raising funds and awareness to help more young people overcome challenges to become who they were destined to be. She is an avid animal lover and enjoys horse riding in the countryside.
fundraising@growing2gether.org.uk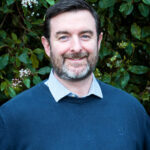 Gavin Morgan, Director of Operations 
Gavin (PGDip CLD/ BA Business) has over 25 years experience across public, private and third sector organisations and currently sits as vice chair on the CLD Standards Council 'Registration Committee'. He is passionate about community, learning and development and has extensive experience working with children, young people and adults across a variety of settings. He spent six years within a national role for Who Cares? Scotland and over eight years within the CLD youth team at Moray Council. He is a trained Rites of Passage Guide with the School of Lost Borders in California and, when not immersed in community development, you may find him out on his Canadian canoe, wild camping, playing his guitar or enjoying a board game with his wife and children.
gavin.morgan@growing2gether.org.uk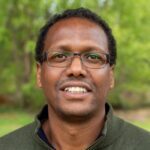 Fasil Bogale, Director of Finance 
Fasil is a chartered accountant (A.C.M.A., C.G.M.A.) who, after a successful career working for renowned asset management firm, European Credit Management, now supports businesses and third sector organisations to build the resilience of local communities and create sustainable living initiatives. Aside from his work for Growing2gether, Fasil is a Director of Ekopia Social Investments, a community benefit cooperative, and the Chief Financial Officer of Gaia Education, a sustainable development charity.

Kirsty Humphrey, Research Health Psychologist 
Kirsty has developed our evaluation methodology and analyses project outcomes. Kirsty has an BSc Hons, MSc. in Health Psychology and 18 years' experience working in research including publishing several research papers. Previous posts include Research Fellow (University of Surrey), Research Health Psychologist (Woolfson Institute for Preventative Medicine) and Director of Research (Teens and Toddlers). She has also been a Cognitive Behavioural Therapist and has a particular interest in mental health as well as behaviour change. She has worked on Growing2gether since the project was founded in 2017.
kirsty.humphrey@growing2gether.org.uk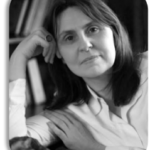 Dawn Price, Community, Participation & Policy Manager 
Dawn Price MA, MA (Econ) BSc Hons has 25 years of experience across third sector, local government and Academia working with children and young people, in the area of Social Policy, Children's Rights and Governance. Dawn is a former academic having been a tutor, pastoral tutor and research fellow at Universities, whilst studying for her Doctorate. Dawn is a Board Member for the Onaway Trust and is also the Chair of a local PTFA.
cypmanager@growing2gether.org.uk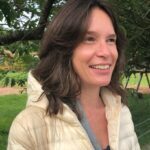 Christine Lines, Operations Officer
Christine has been involved in transpersonal education for over 20 years and is passionate about early intervention combined with positive psychology. She holds an Advanced Coaching Diploma complemented by an Inner MBA from Mindful NYU. When not immersed in her work with Growing2gether, she enjoys being creative with Harris Tweed® or exploring the Findhorn peninsula with her spaniel.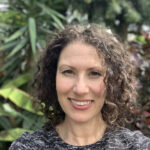 Avalon Santos Willmott, Communications Officer

Avalon is an internationally qualified, professional Branding and Marketing Consultant, with a wealth of creative design expertise, having worked in Advertising Agencies in South Africa and Paris. She has supported a diverse range of organisations from small independent businesses, third sector, charitable enterprises through to some of the world's leading global brands. Her passion is working with people striving to be a force for positive change.
Avalon is a mother of three, an active member of Creatives for Climate and an aspiring gardener.
communications@growing2gether.org.uk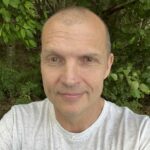 Craig Ramsay, Boys Coordinator
Craig is passionate about engaging with the disengaged and growing the number of boys who can benefit from the Growing2gether programme. His background includes working with care experienced vulnerable young people and people with learning disabilities. He has also worked as an international photographer and loves being active in nature.
craig.ramsay@growing2gether.org.uk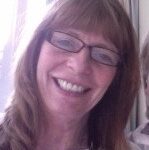 Marjie Beach, Lead Facilitator
Marjie Beach is co-founder of Growing2gether along with Diana Whitmore. She has been responsible for the Growing2gether curriculum as well as setting up new programmes.  Marjie is passionate and committed to empowering young people to become their best selves. She initially trained as a Speech and Language Therapist working in hospitals, schools and the community with both children and adults with neurological and developmental difficulties. After 15 years in the NHS, she did a Post Graduate Counselling Diploma In Psychosynthesis and later worked with Diana at Teens and Toddlers, initially as a Counsellor and then as a facilitator setting up and delivering projects over a 12 year period.
Amanda Cooper, Lead Facilitator
Amanda is originally from Lanarkshire and has lived in Moray for 25 years. She studied French and English at the University of Strathclyde and followed this with a postgraduate teaching qualification. She taught in Fife and Moray where she spent 15 years with the Inclusion and Support Service. She joined the Growing2gether team in January 2018 as a lead facilitator and loves the combination of working with teenagers and very young children. She enjoys cycling, gardening, hillwalking, singing and drawing.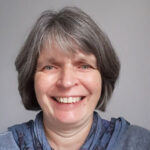 Ursula Gebicke, Lead Facilitator
Ursula has been a full-time Lead Facilitator for Growing2gether since 2017. After completing a Social Pedagogy degree in Germany, she moved to Scotland in 1991. She gained extensive experience in residential Social Work and Nurture Group settings, favouring a therapeutic and holistic approach. Key roles include Assistant Principal at Raddery School and Childrens' Services Worker for the Highland Council. She is very interested in Languages and enjoys making music and spending time outdoors.
Frances Docker, Programme Manager, Aberdeen and Dundee
Frances (BCom, LLB) comes from a commercial background and has extensive experience transforming and growing programmes in the university sector, with a focus on intensive academic summer courses for teenagers. She is passionate about justice, equality transformation and the accessibility of self development to all, as well as key subtopics like language and non-violent communication in conflict resolution. Frances is committed to a holistic approach to well being and supports sustainable and regenerative farming practices and mindful consumption. She loves travelling within her home continent Africa, being in the mountains or the sea, yoga and needlework, and collecting endless fabric samples and textiles.
Marit Beije, Lead Facilitator
Marit was born and raised in the Netherlands. There she was trained as a Primary school teacher and taught for over 13 years in state schools and in Steiner education. She enjoys singing, nature and arts.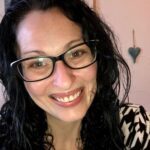 Jill Connor, Facilitator
BA (Hons) Drama and Production. Jill has a passion for drama and enjoys performing on zoom or in person as part of The Mad Hatter's of Moray. She has previously been a long term volunteer for the Learning Support team at Forres Academy and for Active Schools as a netball coach.
Our Trustees
Our Board of Directors currently consists of four members, all with charity, education or business management experience. They provide strategic governance and ensure that the programmes deliver for young people and adapt to local needs.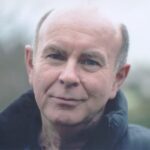 Clive Kitson has a lifetime engagement and love of education.  He has a background in teaching, curriculum development in Schools, and the in-service education of teachers. He was a faculty member and manager of education for the Findhorn Foundation Charitable Trust.  He has also served as Director of the Findhorn Foundation College. He brings his care, understanding and experience to the work of Ecologia Youth Trust.
Nicholas Oakley, MSc Global Ethics, has worked in the higher education sector for over fifteen years. Since moving to Scotland in 2012, he has worked for the University of the Highlands and Islands in Inverness, most recently as Governance Manager. He has a keen interest in global justice and human rights matters, as well as working to improve outcomes for young people across the region. Outside of work, when he isn't busy running after a house full of children and animals, he occasionally finds time to read a good book.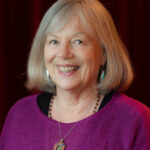 Dr Sara Trevelyan has had an eclectic career and originally trained as a medical doctor. She initially worked in psychiatry, followed by an opportunity to explore mental health and the community for the Scottish Association of Mental Health. She was co Director of the Gateway Exchange a community centre in Edinburgh offering creative opportunities to ex-prisoners, ex-addicts, and people with mental health backgrounds. She re-trained in counselling and psychotherapy in the Person Centred Approach and has worked as a therapist for many years, integrating transpersonal approaches. Sara has also studied energy healing and been ordained as an interfaith minister. As a mother and grandmother she is passionate about supporting young people, especially those from disadvantaged backgrounds. The vision of Growing together linking teenagers with young children in nurseries is one which she is fully committed to and delighted to support.