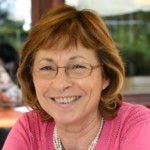 Diana Whitmore, Director for Scotland
Diana, M.A. Education, is a psychosynthesis (positive psychology) practitioner, who designs and delivers professional training in the fields of youth work, business coaching, psychotherapy and counselling. She is accredited by the United Kingdom Council for Psychotherapy and as a senior supervisor by the British Association for Counselling and Therapy. She has worked with young people for over 20 years and has founded two charities over a 35-year period. Diana is Director, Scotland for Ecologia Youth Trust and set up the Growing2gether programme in 2016. She is the author of two books, Psychosynthesis in Education: A Guide to the Joy of Learning and Psychosynthesis Counselling in Action.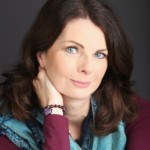 Elaine Bennett, Director of Fundraising
Elaine, B.A. (Hons), has over 25 years' charity and commercial experience, including fundraising, PR and communications. Key roles include Director of Fundraising at the Prostate Cancer Charity and Muscular Dystrophy Campaign, Head of Corporate and Trusts at the British Red Cross, and Director of Fundraising at Teens and Toddlers.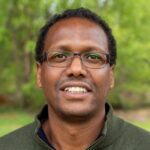 Fasil Bogale, Finance Director
Fasil is a chartered accountant (A.C.M.A., C.G.M.A.) who, after a successful career working for renowned asset management firm, European Credit Management, now supports businesses and third sector organisations to build the resilience of local communities and create sustainable living initiatives. Aside from his work for Growing2gether, Fasil is a Director of Ekopia Social Investments, a community benefit cooperative, and the Chief Financial Officer of Gaia Education, a sustainable development charity.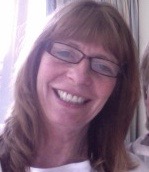 Marjie Beach, Programme Manager & Senior Facilitator
Marjie Beach is co-founder of Growing2gether along with Diana Whitmore. She has been responsible for the Growing2gether curriculum as well as setting up new programmes.  Marjie is passionate and committed to empowering young people to become their best selves. She initially trained as a Speech and Language Therapist working in hospitals, schools and the community with both children and adults with neurological and developmental difficulties. After 15 years in the NHS, she did a Post Graduate Counselling Diploma In Psychosynthesis and later worked with Diana at Teens and Toddlers, initially as a Counsellor and then as a facilitator setting up and delivering projects over a 12 year period.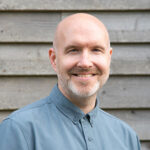 Duncan Wilson, Community Participation Officer
Duncan has a B.A. (Hons) Drawing and Painting from Glasgow School Of Art and a Postgraduate Certificate Community Education from Strathclyde University. He facilitates our Growing2gether In the Community programme, working with young people to enable them to devise and build community projects based on issues that they care deeply about. Prior to joining the Growing2gether team, he worked across central Scotland as a facilitator for Men's Health Forum Scotland, with the Red Cross supporting the Refugee community, and as a visual artist on commissioned and community-focused projects.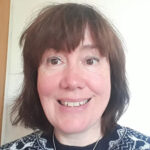 Karen Higginbottom, Lead Facilitator
Karen has a background in journalism, writing for the Guardian and Thomson Reuters. A career change led to mentoring adults with hidden disabilities for social enterprise Ray's Opportunities and then working as a Lead Facilitator for Growing2gether. She is currently studying for a diploma in youth counselling.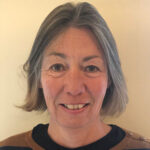 Amanda Cooper, Lead Facilitator
Amanda is originally from Lanarkshire and has lived in Moray for 25 years. She studied French and English at the University of Strathclyde and followed this with a postgraduate teaching qualification. She taught in Fife and Moray where she spent 15 years with the Inclusion and Support Service. She joined the Growing2gether team in January 2018 as a lead facilitator and loves the combination of working with teenagers and very young children. She enjoys cycling, gardening, hillwalking, singing and drawing.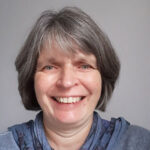 Ursula Gebicke, Lead Facilitator
Ursula has been a full-time Lead Facilitator for Growing2gether since 2017. After completing a Social Pedagogy degree in Germany, she moved to Scotland in 1991. She gained extensive experience in residential Social Work and Nurture Group settings, favouring a therapeutic and holistic approach. Key roles include Assistant Principal at Raddery School and Childrens' Services Worker for the Highland Council. She is very interested in Languages and enjoys making music and spending time outdoors.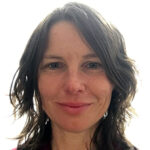 Anna-Kristina Larsson, Lead Facilitator
Anna-Kristina is a qualified Psychosynthesis counsellor (PG Dip) and a member of BACP. She facilitates both Growing2gether and Growing2gether In the Community programmes, where she enjoys including each young person's unique experience, views and talents in the group process. She also has a background in graphic design and a BA (Hons) in English Literature and Creative Writing.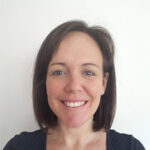 Sally Bogale, Business Development Consultant
Sally has 18 years of experience in project management, project development and resourcing, working with third sector organisations, including the International Committee of the Red Cross (Philippines and Guinea Conakry), Ecologia Youth Trust, and Gaia Education. She now joins our business development team, supporting the expansion of Growing2gether throughout Scotland.
Our Trustees
Our Board of Directors consists of seven members, all with charity, education or business management experience. They provide strategic governance and ensure that the programmes deliver for young people and adapt to local needs.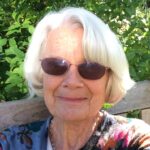 Gail Shaw, MA Psychology and Counselling, Post Graduate Diploma Psychosynthesis, has taught psychology and major world religions at colleges in the US and has worked with groups and individuals for 38 years.  An experienced builder and developer of groups and organisations, she has co-founded two intentional co-housing communities.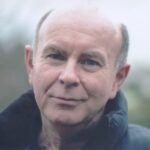 Clive Kitson has a lifetime engagement and love of education.  He has a background in teaching, curriculum development in Schools, and the in-service education of teachers. He was a faculty member and manager of education for the Findhorn Foundation Charitable Trust.  He has also served as Director of the Findhorn Foundation College. He brings his care, understanding and experience to the work of Ecologia Youth Trust.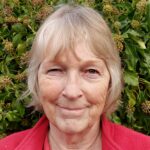 Catherine Brislee, M.A. Classical Studies, has worked as a book-keeper and accountant for a number of charities over the past thirty years, and is the Accounts Manager for the Findhorn Foundation. She acts as Chair of the Board of Trustees.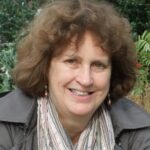 Anne Skene, M.A., M. Ed, P.G.C.E., Dip SEN, has enjoyed a full career as a teacher and manager of provision for children with additional support needs, running her own education consultancy in Scotland and internationally for the past 18 years. Anne has been a Moray Councillor for Forres, chairing the Children and Young People's Services Committee and is Chair of the Findhorn and Kinloss Community Council. She is very involved with developing a school centre in Kenya.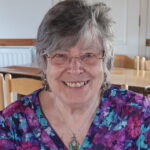 Liza Hollingshead, B.A. English & senior school teacher's diploma UCT South Africa, has worked with young people all her life. As a member of the Findhorn Foundation from 1974 to 1980, she founded and guided the Findhorn Youth Project and was mentor to several generations of young people growing up in the community. She founded Ecologia Youth Trust in 1995 and leads the charity as Executive Director.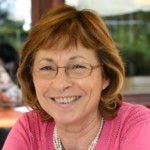 Diana Whitmore also serves as a Trustee in addition to her role as Director, Scotland.