On Tuesday 7th November, 2023,  we had the opportunity to meet with Maggie Fallon (Head of Children, Young People and Families Unit on Improving Mental Health and Wellbeing) and her team at The Scottish Government.
Diana Whitmore, CEO, and Gavin Morgan, Operations Director, provided Maggie and her team with an update on the Growing2gether programme since 2017, where we have supported 1748 children and young people in our nursery mentoring programme across Highland and continue to see positive impact and efficacy of these programmes.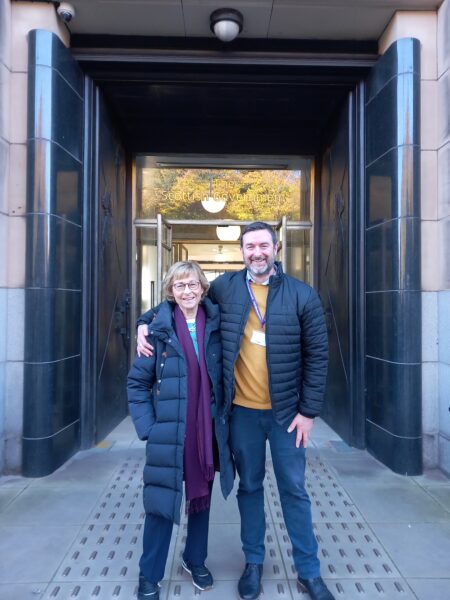 The learning and development, from the impact and evaluation of our programmes across the Highlands, is supporting us in reaching more schools, communities, children and young people as we start delivering in Moray, Dundee, Aberdeenshire and Aberdeen city.
We highlighted the important partnership between High Life Highland, who partner with us in Highland, to enable Youth Development Officers to support the nursery mentoring programme and act as a wider support to school and community youth work activity, alongside all the support from Highland Council and the schools we deliver in.
We would like to thank Maggie and her team for their support and suggestions as we both celebrate our existing success and partnerships, and as we look to the future.