For Schools
Growing2gether launched in the Scottish Highlands in 2017 and currently runs in nine schools, reaching as far north as Thurso. Here is a list of where we work.
To date, we have worked with over 1300 children and young people. Our Outcome Evaluations show that Growing2gether improves young people's mental health and emotional wellbeing, while encouraging them to consider their future with regards to their education, health and relationships. This improves their chances of achieving their potential, and reaching a positive destination.
Growing2gether is a fantastic addition to what we can give pupils. It is unique in the way it develops skills, encourages participation, grows self-respect and responsibility. The opportunity for pupils to develop a close relationship with a child is an eye-opener. They learn what it is to be respected and, from that, follows the importance of resilience and reliability.
We are planning many more programmes in the Highlands and throughout Scotland.
For more information on our results click on the link below:
How to set up Growing2gether in your school? Click here…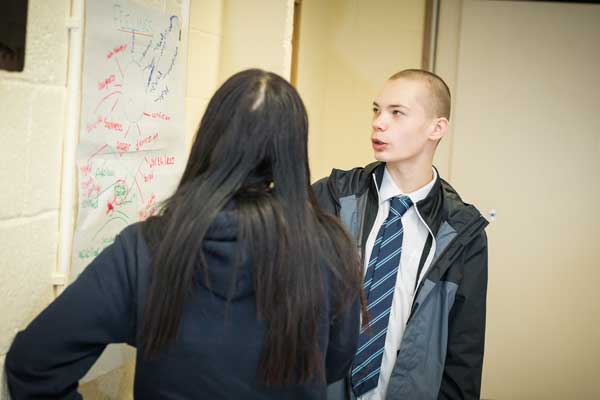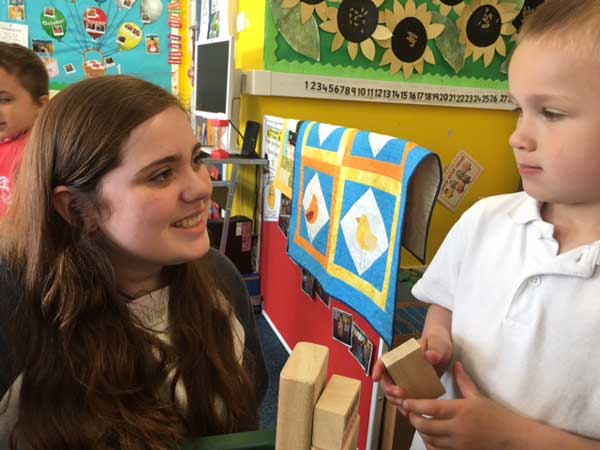 Before mentoring begins, there are induction sessions where the young people establish ground rules, learn about the role of a mentor and are prepared for being with the children in the nursery.
Each weekly session starts with a group activity followed by 1.5 hours of mentoring in the nursery. This positive experience builds perseverance and resilience around the challenges the child brings.
The young people also gain confidence through using their skills and seeing the children develop. They are treated as volunteer staff, building work skills and giving them a sense of responsibility and community engagement. It is central to our work that we show trust, so that they can (sometimes for the first time) be treated as responsible citizens.
Growing2gether works through various aspects of child development, building resilience and responsibility. Working with the younger children enables the older pupils to consider their own vulnerabilities and behaviours and to be supported through changes by trained facilitators.
Bernadette Cairns, Principal Educational Psychologist, Highland Council.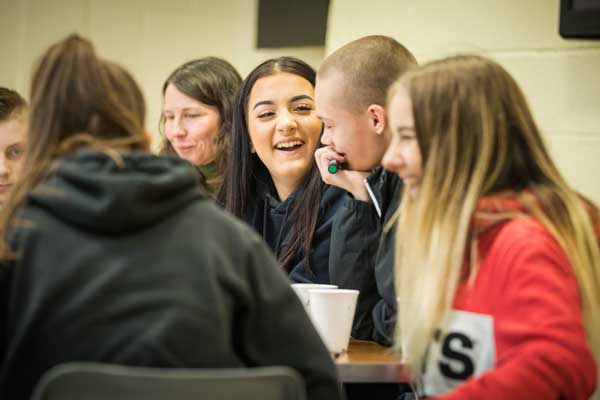 For 1.5 hours, post-nursery time, young people attend group peer sessions, learning interpersonal/social skills. The mentor pairings allow the young people to see the positive impact of their effort on the child and the local nursery. They see the child's potential and are coached to reflect on their own.
The Facilitators use positive appraisal to build self-esteem and confidence by using real examples from the nursery and empowering the young people to apply lessons learnt to their own lives.  The programme uses an action research approach with young people learning new behaviours - trying them out in the nursery, with staff and with each other, and further integrating them in the classroom sessions.
These sessions include risky behaviours (substance misuse/sexual health), as well as decision-making, choices and consequences, and barriers to achievement. There is a focus on creating personal goals in education and awareness of the social value of their contribution.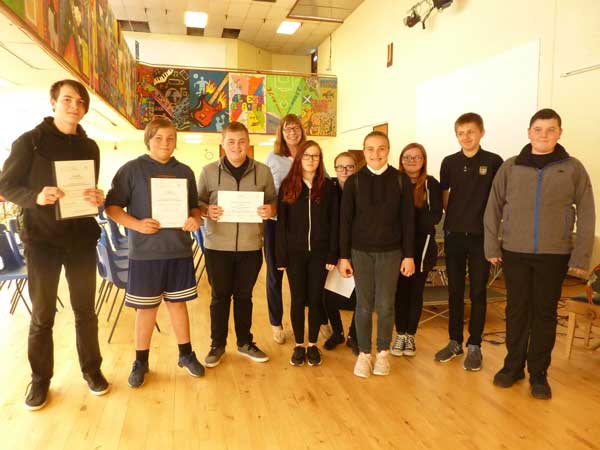 Throughout the programme, young people create a portfolio for the SCQF Level 4 qualification in Personal Development, 'Self in the Community', 'Self-Awareness' Units. This is often their first qualification.
The qualification is at a level where 85% of participants succeed, and this academic achievement builds confidence, helping them to re-engage with education.
Facilitators link educational achievement to future aspirations, and the programme ends with a Community Celebration   where the young people receive acknowledgement from their peers, teachers and family.
Programme costs and sustainability
The first programme that the charity provides for your school will be free of charge. We place a high value on sustainability for our schools, and so ask that you part-fund future programmes, using your Pupil Equity funding.
We also ask you to provide a school facilitator for us to train in our positive psychology approach to young people. This increases their skills and means that you can deliver Growing2gether in future, reaching more young people in your school.
Our aim is for each school to have two in-house, trained Growing2gether facilitators at the end of our first programme. To ensure the fidelity and efficacy of the programme,  we still provide quality assurance and outcome evaluation when a school becomes independent at a lower cost.
Schools generally put forward a Pupil Support Assistant (PSA) as one trainee facilitator, but it can be challenging to put forward a second person.
To help with this, Growing2gether has formed a partnership with High Life Highland, which is the Highland Council's youth work branch.
High Life Highland provides, wherever possible, a Youth Development Officer for each school, funded by Highland Council, to train as a Growing2gether facilitator alongside the PSA.
To date, we have trained 12 Youth Development Officers, and we now have five schools with their own facilitators.
For more information about Growing2gether and how your school can get involved, please contact diana.whitmore@growing2gether.org.uk