Growing2gether in the community
Launched in January 2019, our youth-led Growing2gether in the Community Programme builds on our nursery-based Growing2gether mentoring programme.
It was developed because Growing2gether graduates told us that they wanted a follow-on programme, so they could continue giving back to the community in other ways.
Growing2gether in the Community provides young people with the opportunity to work together as a creative team, to assess the needs of their community, identify an issue they care deeply about and design and deliver a project that will address this issue.
I decided to do the project again as I thoroughly enjoyed the last project and it gave me a sense of fulfilment as well as the opportunity to make friends, new and old. I would wholeheartedly recommend the programme.
Joshua Williamson, aged 15, Charleston Academy.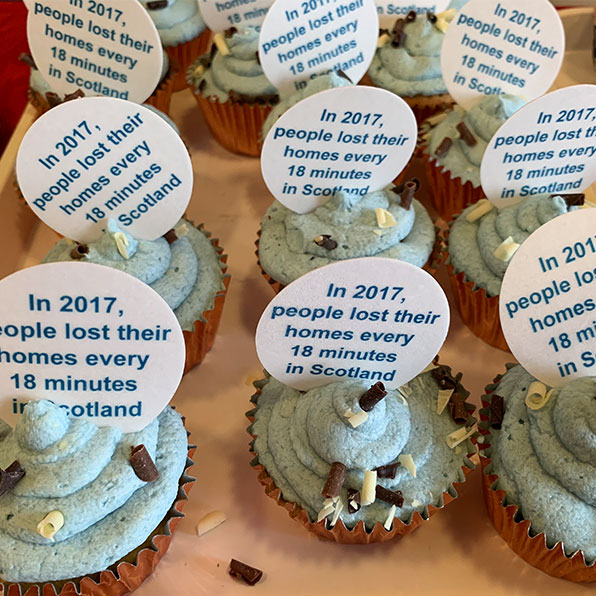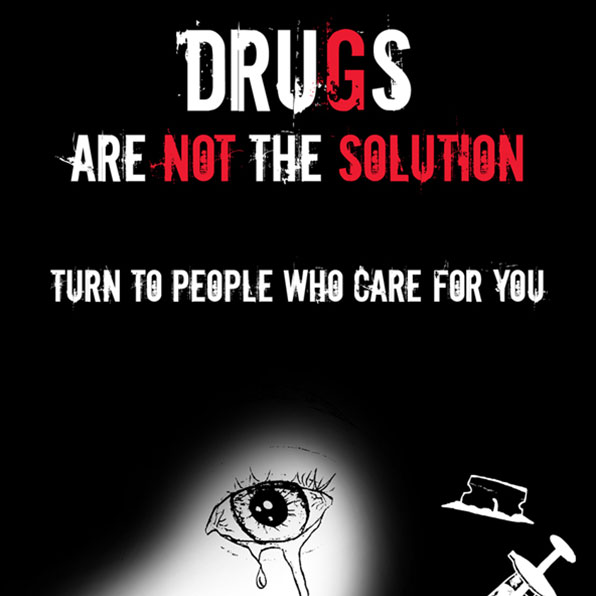 To date, young people have delivered seven community projects reaching 14,000 people. More than 90% of young people believe that they have learnt valuable 'life skills', as a result of participating in the Growing2gether In the Community programme.Topics selected by participants have included mental health, teenage pregnancy and relationships, self-harm, homelessness, domestic abuse and substance misuse.
The young people involved have shown a staggering amount of creativity, care and enthusiasm. It is a privilege to watch their self-belief ignite, and their potential grow.
Previous Projects
Take a look at these bags with positive affirmations addressing mental health issues, produced by programme participants in collaboration with mental health charity, Birchwood Highland:
And this book with stories, poetry and illustrations addressing Self Harm and support for change - collected, written and illustrated by participants: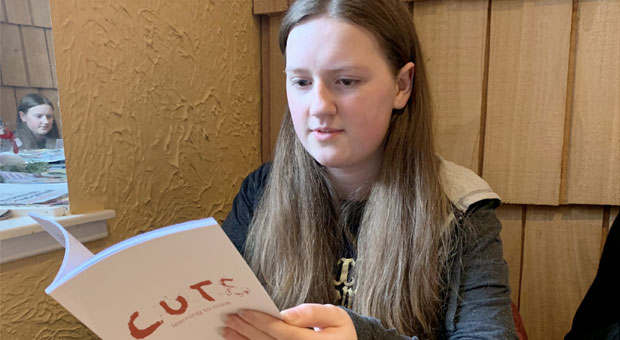 Another group designed and painted this mural to highlight mental health issues: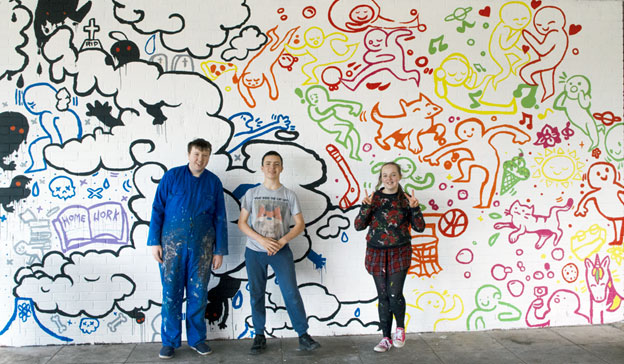 The young people who produced the film about teenage pregnancy presented at the Highland Youth Parliament. "My mum had two teen pregnancies and was a mum of two by the age of 17. I'm a lot closer to my mum because of this project as I now know what she went through. I've become more confident in myself and I enjoy working in groups." Kelly, participant in youth-led community project.
Growing2gether in the Community not only has a positive impact on the young participants' mental health in terms of reducing anxiety and depression, but the wider community and other young people also benefit from the spread of positive messages via local newspapers, social media, charity websites and schools.
Every project also includes a community mentor who are experts in the topic chosen by the young people, such as Third Sector organisations, the Wave and Mikey's Line. This builds a sense of connectedness amongst the community.